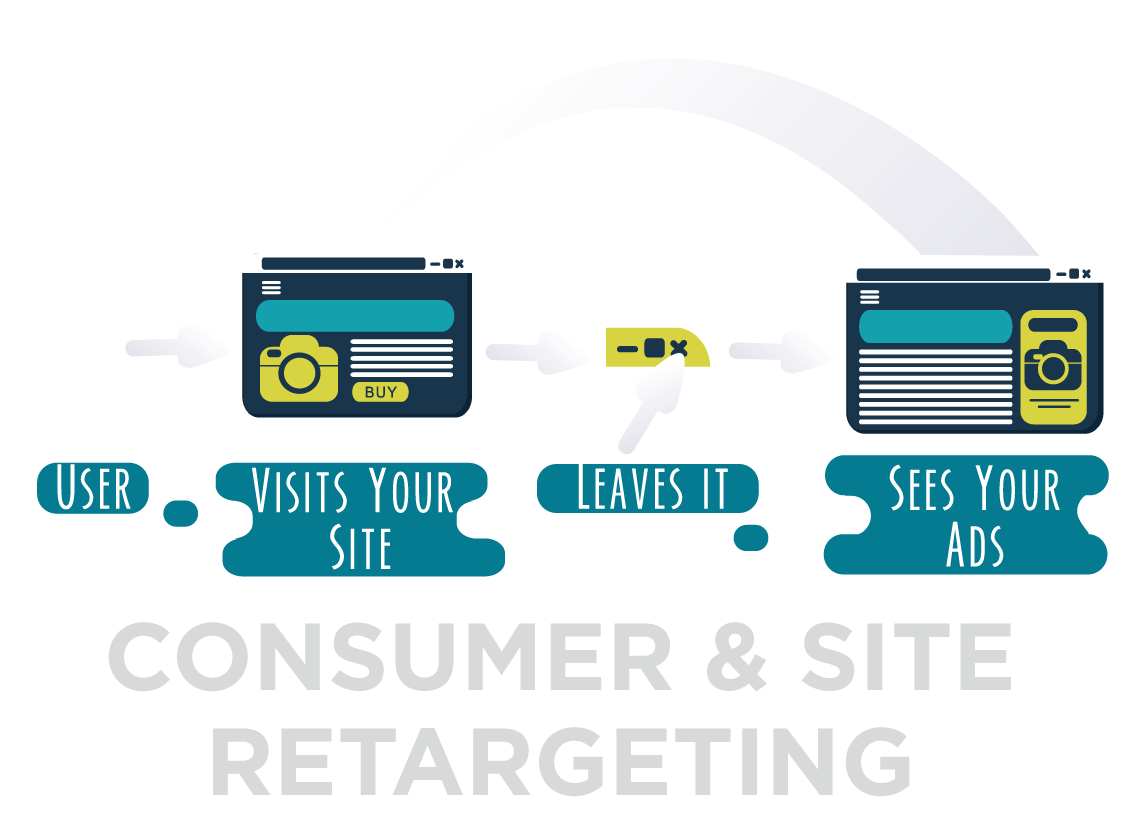 Display advertising and website re-targeting have evolved into extremely sophisticated and valuable marketing tools. Our consultants work with you to understand who your prospects are and we will build a program that targets these prospects where ever they are on the web.
Display advertising is used by smart digital marketers looking to build their brand and stay top-of-mind with their target audience. With more sophisticated targeting options than at any other time, it is a smart and relatively inexpensive way to enhance the performance and ROI of your other marketing strategies. Prospects are up to 400% more likely to click on your business during a search when they recognize your business name or have recently seen a display ad. At Digital Destination we combine all forms of display targeting from simple geographic, demographic, and behavioral targets to sophisticated methods that retarget people who have recently visited your site or searched for a keyword related to your business.
Display ad solutions are more valuable when the decision making process is longer. For instance, very expensive and considered purchases are ideal for display advertising (cars, homes, etc). Conversely, emergency and low-involvement decisions do not benefit nearly as much (emergency plumbing need, ordering a pizza). As always, our team will work closely with you to make sure this is solution makes sense for your needs.
Should we implement this lead-generation solution for you, real-time reporting and ROI analysis will be available to help determine the ongoing efficacy of the solution.
CONTACT US TO GET STARTED