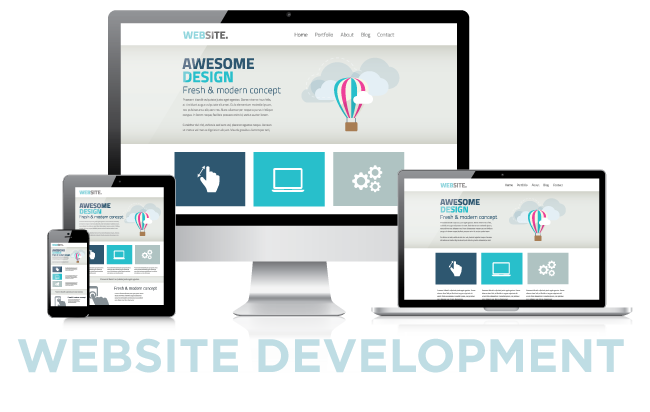 Your website is the cornerstone of your online presence. Having a well-constructed, content-relevant, and responsive website has a dramatic impact on if and how your company will show up when people search for your business on search engines like Google and Bing. It takes about 50 milliseconds (that is .05 seconds) for a visitor to form an opinion of your website. Is your website making the right impression?
About Websites:
Online resume – should convert shoppers to buyers
Google punishes non-responsive sites
85% of consumers will leave a poorly-designed site
85% of adults think the mobile version of a site should be better than the desktop version
75% of consumers judge a company's credibility based on their website
A website must be designed to balance the technical components that Google and other search engines demand with an aesthetically pleasing experience that drives potential customers to call you or make a purchase. Your SEM, SEO and Social strategies are all more effective and drive a higher ROI when your website is seen as professional and relevant by both search engines and consumers.
In 2015, Google announced what everybody inside the industry already knew. As of April 2015, businesses without a mobile responsive and optimized site will be punished when it comes to their placement on Search Engine Result Pages (SERPs). We build every site to be mobile responsive and optimized, as well as grounded in the best demonstrated SEO practices.
Whether you need a basic 5-page template or a customized, e-commerce capable website we have the expertise to address your needs. Building a great website is an iterative and collaborative process. Our designers will conduct welcome and discovery calls with you to ensure we capture both the essence and substance of your business.
As with everything at Digital Destination, we provide comprehensive reporting that tracks the traffic to the website down to the individual pages viewed. Month-over-month website analysis is provided so you can easily track your performance over time.
CONTACT US TO GET STARTED